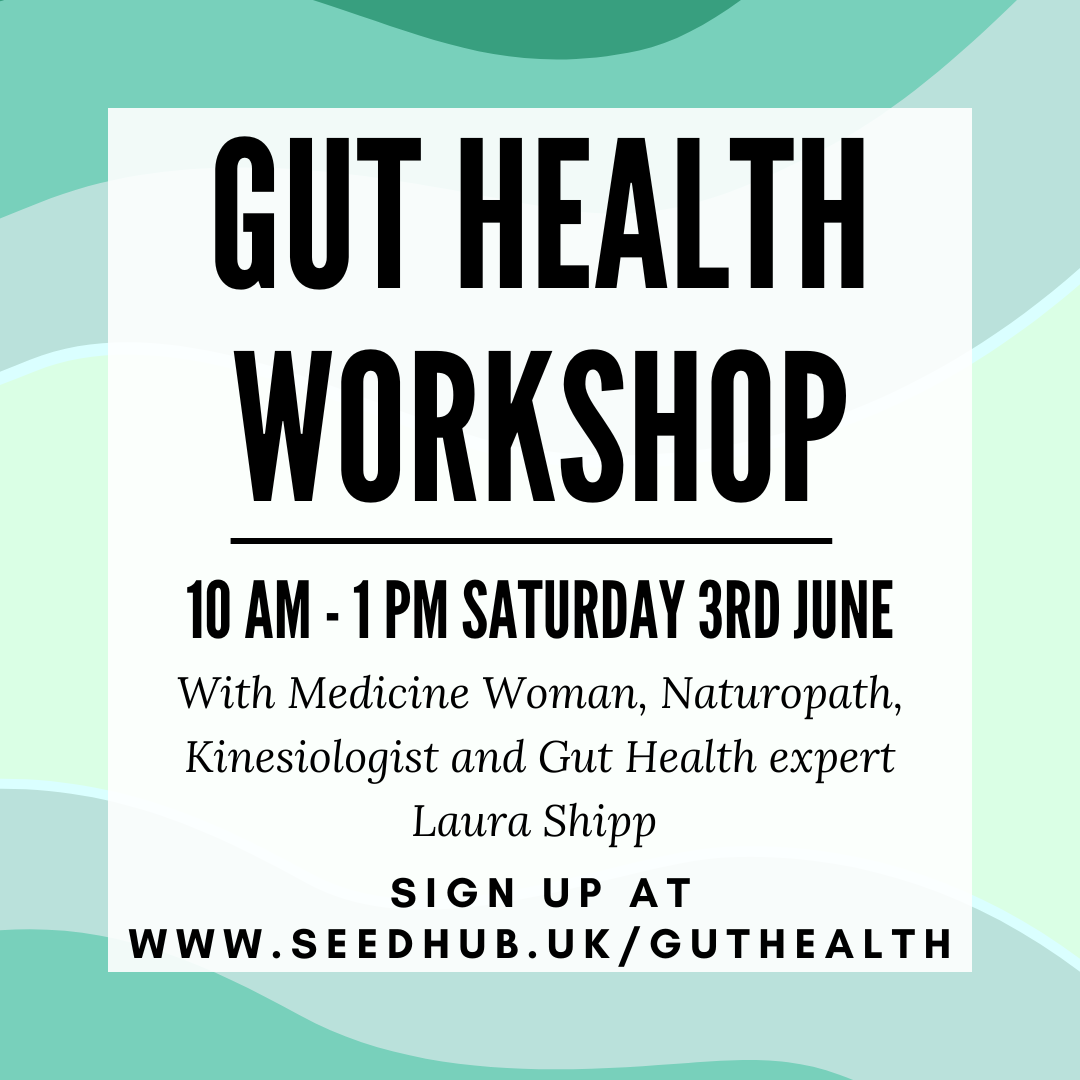 Gut Health Workshop with Laura Shipp
Join Medicine Woman, Naturopath, Kinesiologist and gut health expert Laura Shipp for an interactive workshop on gut health. She will talk a little about the mind-gut connection, the importance of optimising digestion and will draw on the wisdom of Eastern Medicine. The workshop will also include a guided kinesiology balance for gut health and some simple nutrition tips everyone can implement.
Laura is a fully qualified naturopathic nutritional therapist and Systematic Kinesiologist with specialist training in gut health (SIBO Doctor approved and certified Gut & Psychology Syndrome practitioner).
Ticket includes a delicious, healthy lunch, and a tea or coffee during the workshop.
Laura will also be available for one-to-ones in the afternoon