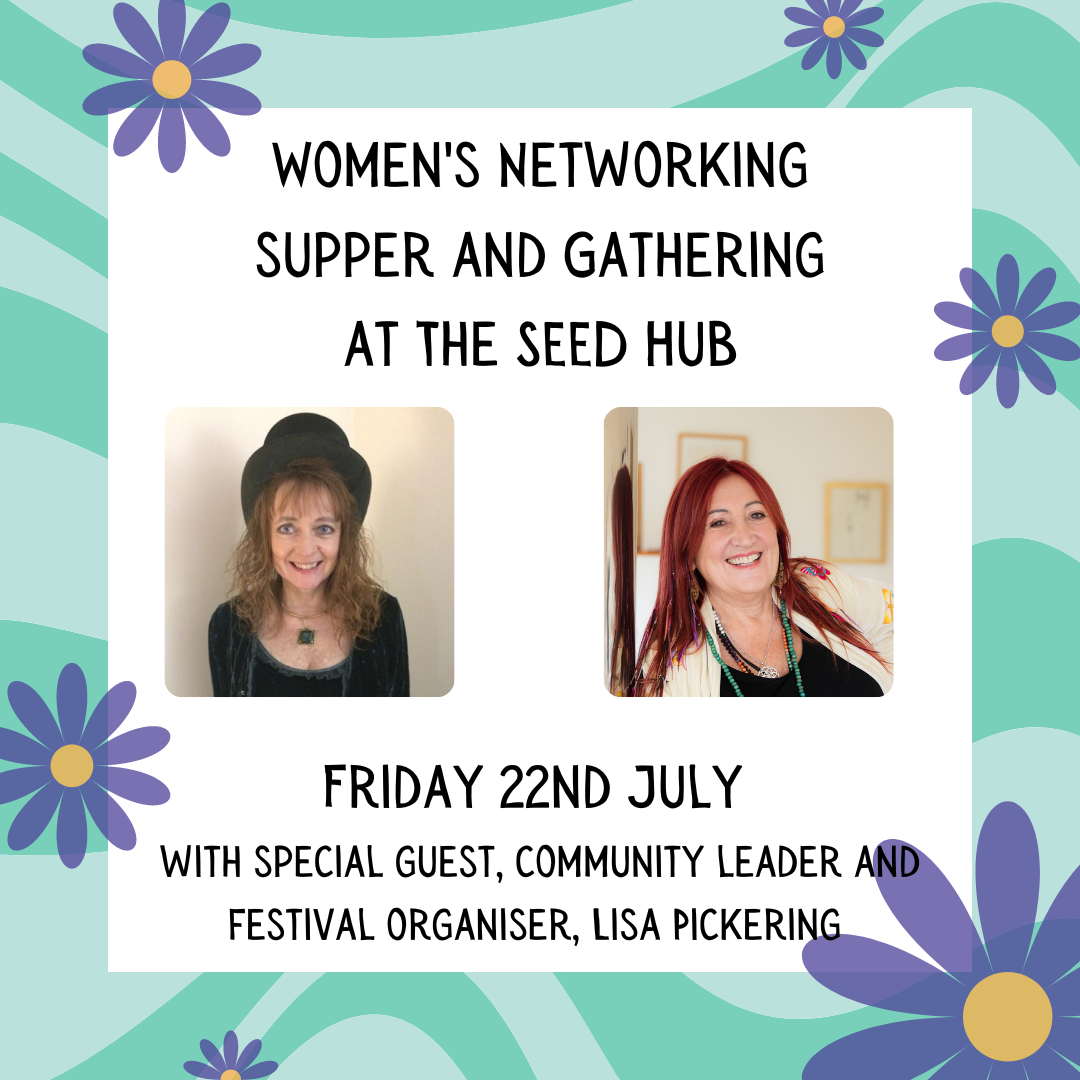 July Women's Gathering
Our next Women's Gathering will take place on Friday 22nd July with special guest, community leader and festival organiser Lisa Pickering.
Lynne will be in conversation with Lisa, who will be sharing her story and discussing the importance of community.
Followed by a delicious, healthy supper and inspiring conversations with our other women guests.