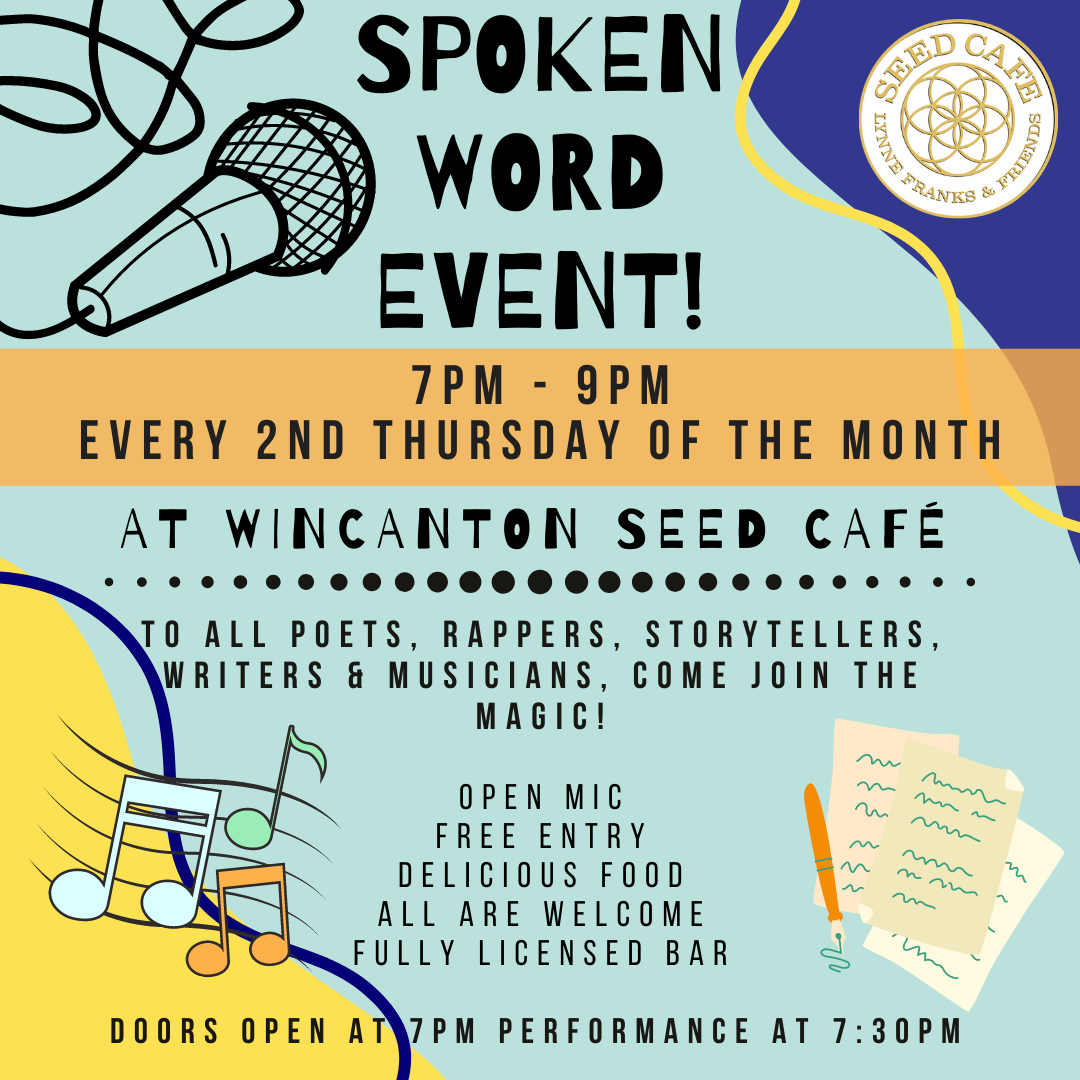 Spoken Word Event
Join us for our monthly Spoken Word Event in The SEED Café, hosted by Tony Thatcher.
To all the Poets, Rappers, Storytellers, Writers and Musicians; we welcome you to our inspiring open mic poetry night in the heart of Wincanton, Somerset. This event is open to all, we are very welcoming and want to encourage new and existing poets to get involved. This is a chance to listen, relax and indulge in some poetry and performances; or come and share and express your own magic!
Free entry – doors open at 7pm, performances begin at 7:30pm. We will be serving delicious food, snacks and drinks throughout the evening.
We look forward to seeing you there!