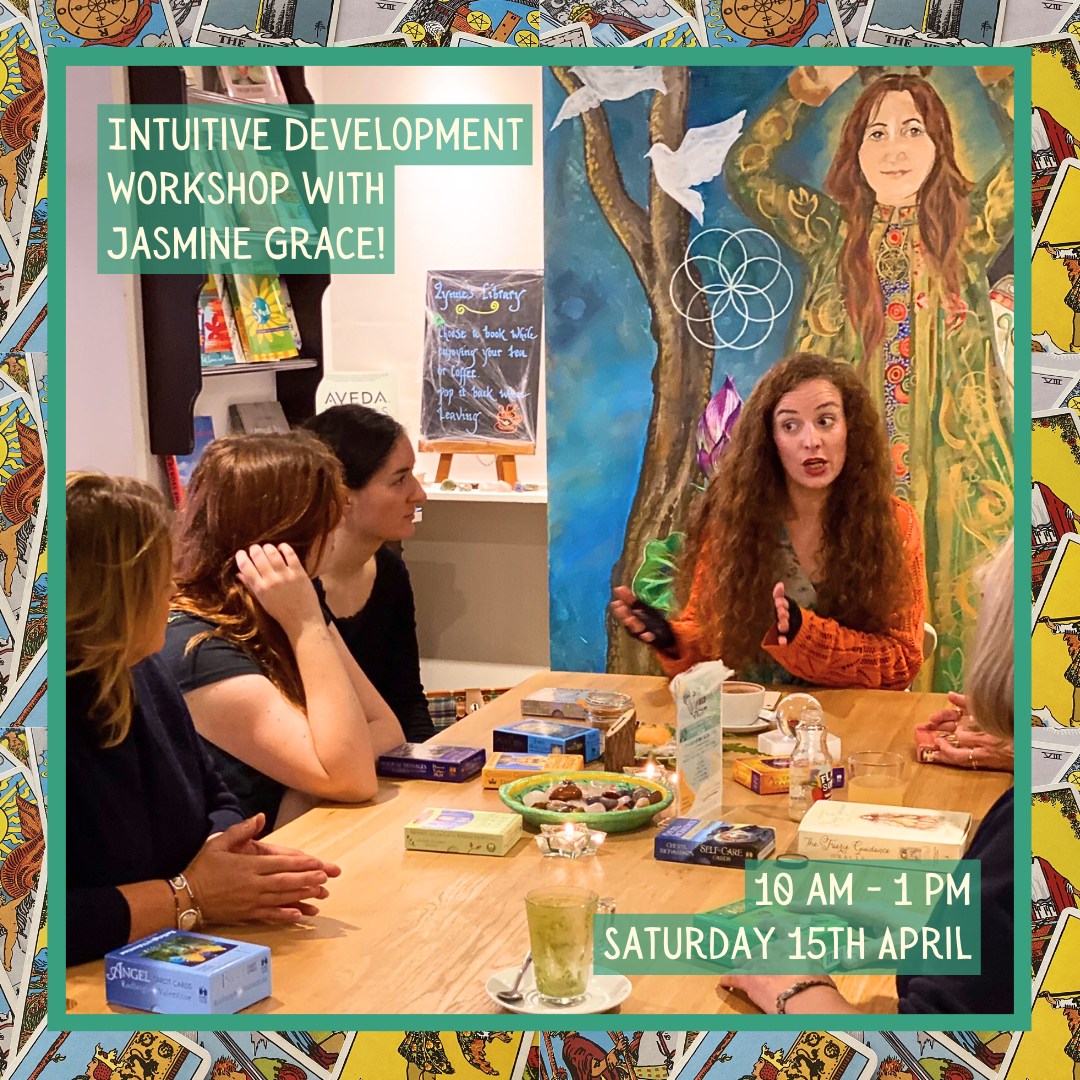 Intuitive Development Workshop with Jasmine Grace
'Tune into Your Intuition'
April 15th 10 am – 1 pm sees our first Intuitive Saturday Workshop with Jasmine Grace a Spiritual Intuitive, medicine woman, international healer and teacher.
This will be an uplifting interactive session which will begin with a 10 minute Chakra Meditation. Followed by an introduction to access your intuition and how this can assist in your day to day life. You will be guided by Jasmine in using Oracle Cards and other methods of intuitive psychic development useful for personal growth and guidance.
If you have tarot cards that you would like to bring along to the workshop to use, please feel free to do so. Tarot cards will also be available on the day.
A delicious vegetarian or vegan lunch and tea or coffee is included.